Besides the benefit of your partner getting sexy images that you get to enjoy after, I think it sends a message of: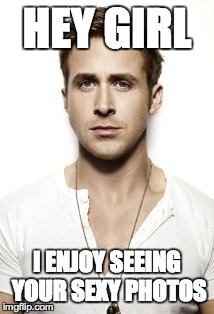 And this is good for our self-steem, bonus points if you can make that Ryan Gosling smouldering look.
So not only you get sexy art, she gets:
The surprise: "oh my lordy, what the hell have you gotten me into."
The getting ready and pampering part of removing the extra fuzz, and she will be extra-nice  if you add a gift certificate for a mani-pedi, or a spa treatment.
The chance to dust off the lingerie, even an excuse to buy a few new items. Everybody needs a new nice bra set. The latex is optional.
The photoshoot part, is about a nice girly time, getting the makeup done and general goofiness.  Alcohol is allowed. I am telling your partner to get on all fours and lick her finger.
The result: Most clients are like:" wow, I didn't think I could pose sexy!" Which, let's face it, we do not feel sexy that often, especially after kids or being in a relationship for a while.
Not that I am claiming to be like Dr. Phil or anything but from experience and as a witness to several women enjoying the whole experience and feeling great about themselves after… what are you waiting for?
SO! get a gift certificate from your local boudoir photographer, or me, even better, wrap it up in a pair of stockings or new undies, and write a lovely note.
In the event, that she is like "no way", she can still use the certificate for a glamour photo session (no lingerie) and have a really nice photo. Or put it towards some family photos. I do those too.